PLEASE CONSIDER SENDING US A DONATION OF EVEN A FEW CASH TO SUPPORT US IN SHARING THE TRUTH OF GOD'S WORD WITH THE WORLD AND TO KEEP OUR WEBSITES GOING.
PLEASE USE ANY OF THE FOLLOWING OPTIONS FOR GIVING YOUR DONATIONS. GOD BLESS YOU.
You Can SIMPLY & SECURELY Make Your DONATIONS Conveniently through Our Online Payment Gateway. Simply Use The Form On Your Rignt To Pay With Your Debit Cards, PayPal OR Through Your Bank Directly.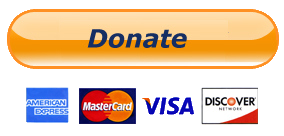 DONATE WITH SENDWAVE OR WORLDREMIT
You could choose to give through www.sendwave.com or www.worldremit.com using the following account details below:
Beneficiary's Name: Eagle Eye Opener Global Outreach

Beneficiary's A/C Number (USD): 0538694349

Bank Sorte Code: 058244151

Beneficiary's Bank Swift Code: GTBINGLA

Branch: Airport Road, Effurun, Nigeria

Phone Number: +2348068767519
You may wish to make your donation by transferring directly to the Outreach account, kindly find below details you will need for such transfer.  For further enquiries email us @ godlydressing@gmail.com for guidance on payment.
NAIRA ACCOUNT (NIGERIA OR WEST AFRICAN COUNTRIES)
 Guaranty Trust Bank PLC
Beneficiary's Name: Eagle Eye Opener G/O

Beneficiary's A/C Number: 0538694136

Bank Sorte Code: 058244151

Branch: Airport Road, Effurun, Nigeria